In The News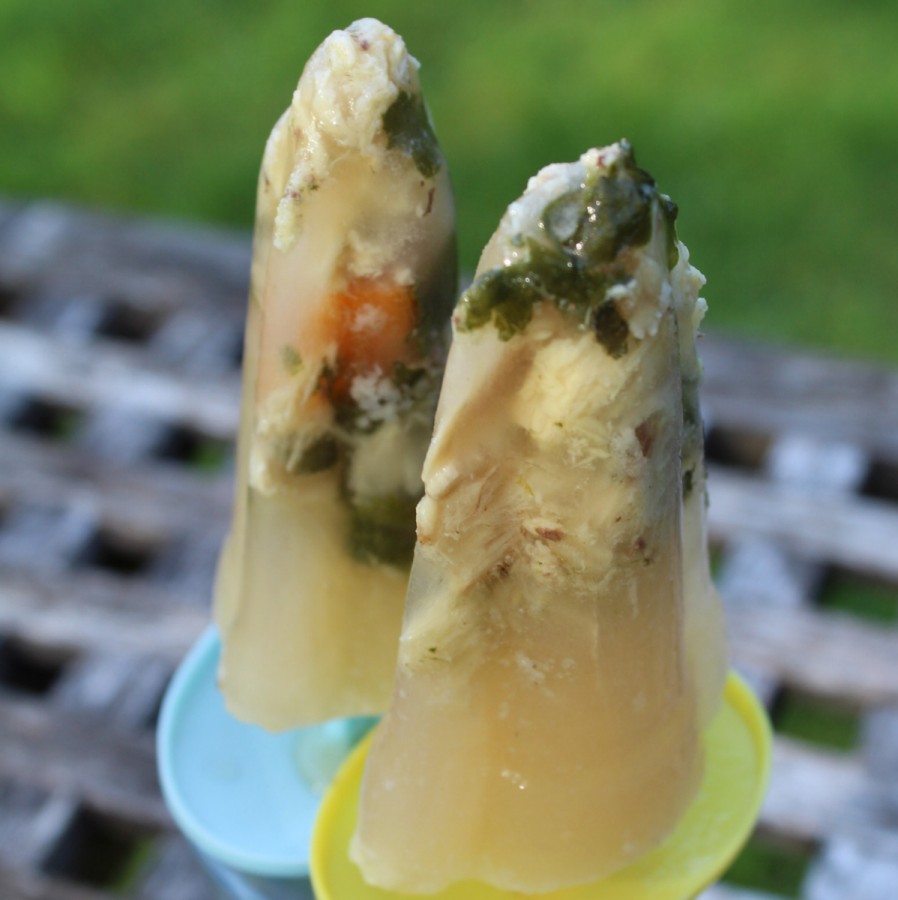 Homemade ice lollies for dogs
As temperatures soar, Pi's keeping his cool with a chicken ice lolly. Dog friendly, nutritious and simple to make from a chicken broth.

We make this 'chicken broth' whenever we have a spare fresh chicken carcass leftover, the broth keeps fine in the fridge for a couple of days. We usually add it as a supplement to Pi's dried food, but he loves it frozen in hot weather!  We also keep a 'go to' tub in the freezer, to temp a sickie dog appetite, served warm over cooked rice, ideal for a poorly tum or light post-operative meal.
Do keep an eye on the cooking time, as you want to keep as much nutrient from the meat and vegetables in the broth as possible. Milo use to love the addition of a turmeric gravy, as a supplement to help her arthritis, but Pi won't touch the turmeric version!  
We hope your dog enjoys it, however you serve it, as much as Pi and Milo.


Ingredients:
1 x fresh chicken carcass, a left over roast carcass is perfect
1 x chopped clove of garlic
1 x chopped carrot
A few leaves of green vegetables, ie kale, cabbage, spinach
Method:
1.  Break up chicken carcass and place in heavy bottom saucepan, with the garlic and peppercorns.
2.  Just add enough water to cover the carcass and bring to the boil, reducing immediately to a simmer.
3.  Simmer for 10 to 15 minutes, just long enough for remaining meat on carcass to fall away.
4.  Then add the chopped carrot and a couple/ few leaves of green vegetable such as kale, cabbage, spinach. Simmer for a further 5 minutes. The broth will take on an amber / greeny tinge.
5.  Remove pan from heat, and carefully stain the liquid from the carcass bones. Cool this liquid quickly either by placing in sink/bowl surrounded by cool water or ice.
6.  Pick through the strained material, picking out the meaty chunks, carrots, green leaf matter to add to the cooling broth. Taking care to avoid bones, peppercorns, etc.
7.  Once liquid is cool, add to recycled yogurt / pudding tubs or ice lolly holders if you have them.
8.  Freeze and serve! Pi will enjoy a tub quite happily on his own, but for obvious reasons I always feed him the lolly version, otherwise he will eat the stick/ holder in his enthusiasm.