In The News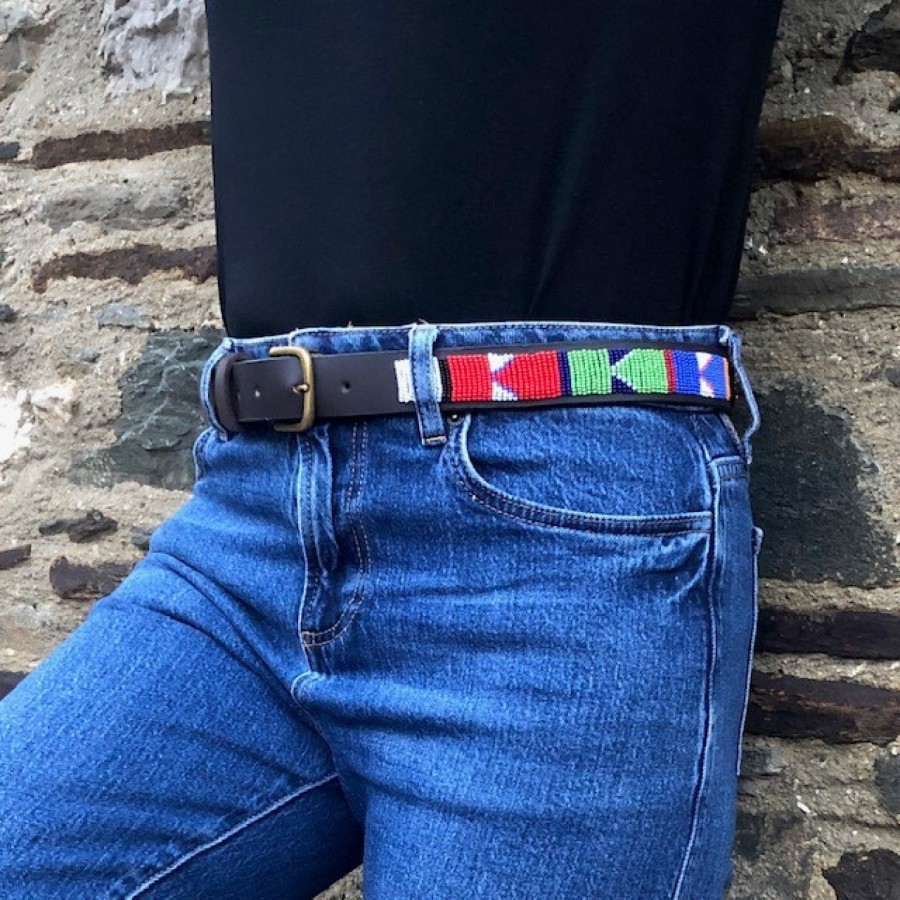 Our new collection: Maasai hand beaded belts
Our Maasai bead work leather belts are available in either 3cm or 4 cm widths, in three different colourways.
Handcrafted by women's enterprise groups or 'Beading Mamas" as they refer to themselves, in Kenya. The glass beads are hand sewn direct onto a quality leather, for comfort and durability the beaded leather is sewn on a soft goats skin.
Each piece is finished by local artisans based in Nairobi with hand cast recycled brass buckles added. Beautiful designs, exquisite hand work. Please select your preferred colourway and width contact us let us know your belt size and we will photograph what we have available in stock.